Happy Valentine's Day!
Falling for You is out!
It's here! What I've been waiting FIVE years for! That's right. I wrote Falling for You (aka The Inn) in 2009. I began writing this story one week after I finished The Orchard, the first novel I ever wrote. I wasn't sure I could write another novel, and I was still a bit bewildered that I'd completed one. But the story wouldn't leave me, and I had to give Elizabeth Embry her chance. I loved writing Elizabeth and Ryan. They were so different from Alisen and Derick. I loved putting them in Wyoming, where I lived for seven years. I also wasn't following an Austen storyline this time. In many ways, this was the book where I found my voice as a writer. It's fun and tough and cold and warm. Just like Wyoming.
As with The Orchard, there is an element of faith that runs throughout the story, as Elizabeth faces her demons. But, as with my other stories, I try to handle it gently. The characters did a really good job of guiding me along. I can't wait to share them with you. While Alisen was very open, searching and trusting, her sister Elizabeth is . . . not. I just love this story!
Falling for you can be found in paperback and Kindle at
Amazon
, and
Deseret Books
and Seagull Books, online and in stores.
To celebrate, I'm giving away TWO copies of FALLING FOR YOU, and with each book I'm including a hand-crocheted scarf made by me!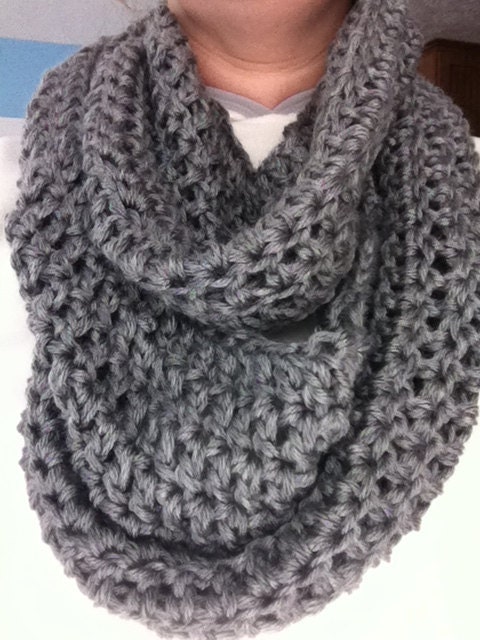 So soft and warm...
Where do I get the time, you may ask? I don't know, I haven't figured that out yet. But rest-assured, when my books arrive, there will be scarves!
To enter please share this blog post on Facebook , Twitter, Pinterest, Google+, your own blog, in emails. Be sure to let me know how you shared. You may "like", "share" or "retweet" my own posts. That counts! I'll be watching, too. And please, feel free to mention my upcoming book launch! What's a party without happy people? And treats? I would love to see you there!

Contest will close on Tuesday, February 18th. That will give you lots of time to enter. The more you share, the more entries you earn!
~Triple-the-Romance Book Launch~
DAY:

Saturday, February 22
WHERE:

Fort Union Deseret Books
Midvale, Utah
**I've also been invited to do an interview on The Good Word podcast on Thursday, February 20th. The podcast recording takes place at 10:45 am, and then it is immediately followed by a book signing at the downtown
Eborn Bookstore at 254 S. Main Street, Salt Lake City.**
Stop by! It'll be fun!